THE STRATEGIC PARTNERSHIP COOPERATION – READY FOR THE NEW CHALLENGES
On 18th October 2017, Interlogistics Joint Stock Company (INTERLOG) signed a strategy contract with Daiichi Kamotsu Joint Stock Company for upgrading and perfecting the quality of the Door to Door service chain between Vietnam and Japan. This strategy co-operation is one of the engagements of INTERLOG to become a standard professional Logistics service company, to serve the Asian market.
Be a medium business and with 12 years development in Logistic, INTERLOG always prove themselves, make their firm position in Logistics market when they have been always positioning to be the best solution of Logistics service to maximize the effect and minimize the cost. Co-opening with Daiichi Katmotsu (active for 75 years in Japanese Logistics with 68 truck coordination center and 7200 employees) illustrate that medium & small business with the youth and enthusiasm, they also become strategy partner of foreign company.
According to strategy co-operation commitment, INTERLOG and Daiichi Kamotsu is going to design and implement the plan of Door and Door service chain Vietnam – Japan, including: increasing value of Logistics service between Vietnam and Japan; promoting the domestic transport activity, especially CY Truck ( transport of domestic export-import container from port to factory) in Vietnam, based on the alliance of many independent vehicle owners; enhancing warehouse management and operation profession; improving the quality of Japanese standard logistics service in Vietnam. This strategy co-operation commitment also illustrates that the international co-operation of Vietnamese business and investment activity of Japanese business in Vietnam become a trend and more and more popular, which requires nonstop development, fullness of management system of domestic business to reach the economic growth of the current market.
Both sides expect strategic cooperation will open new development for Logistics services generally, and an opportunity for INTERLOG to expand and enhance the position in Vietnam and international.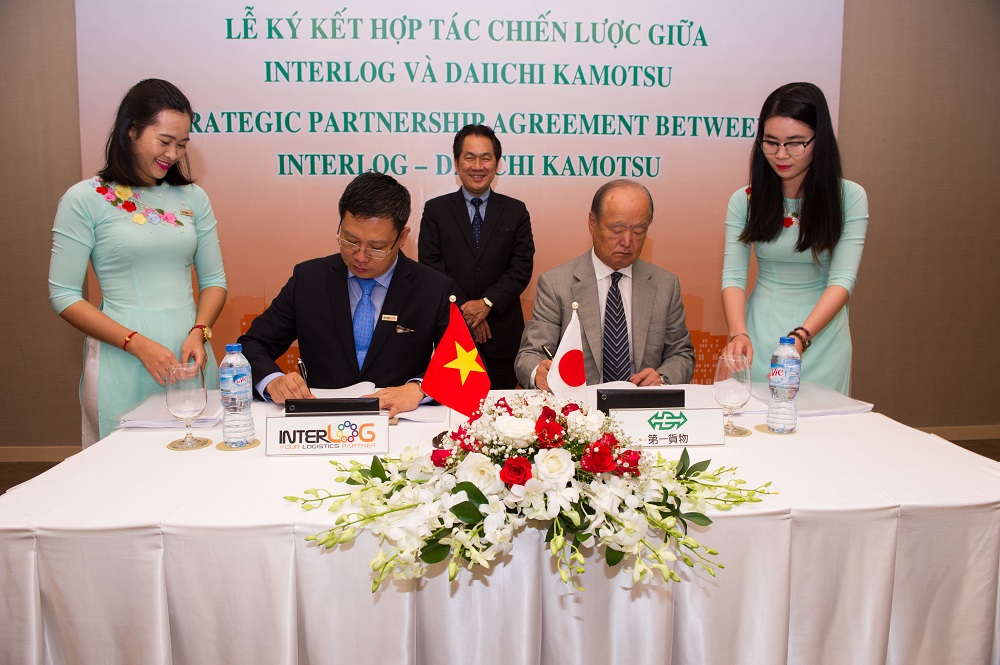 The Strategic Partnership Agreement between INTERLOG - DAIICHI KAMOTSU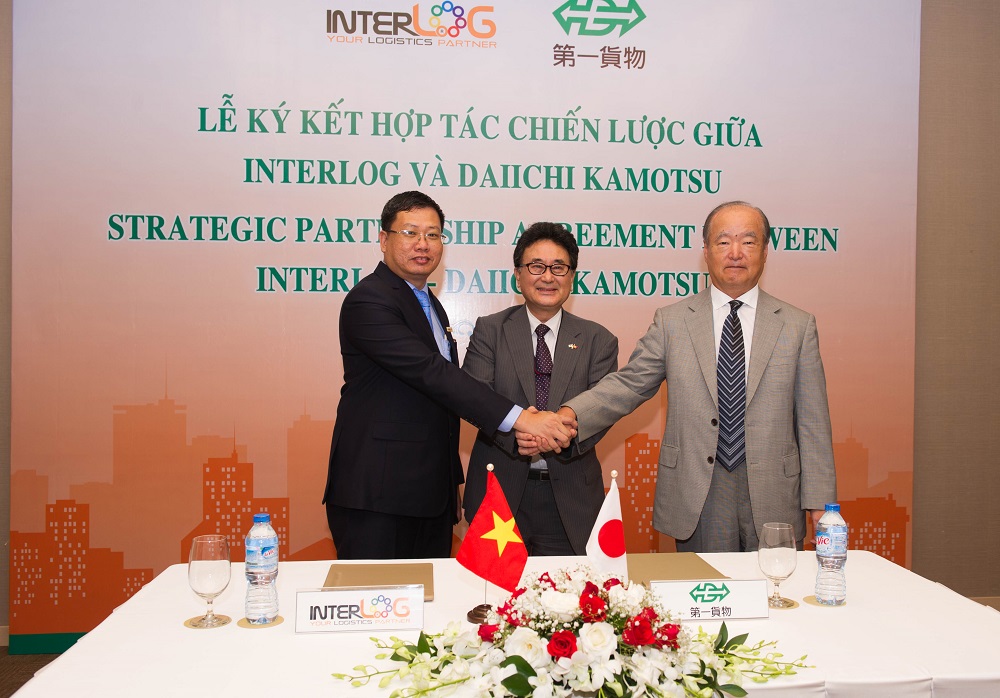 It was honored to present of the General Consulate of Japan in Hochiminh City